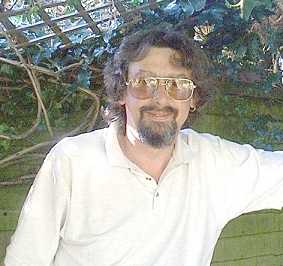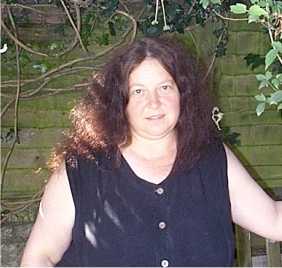 Jon Heslop ......... ... & ......... Kathy Wallis
These very good friends of mine have been supporters of Miskin since the very first. Their boundless enthusiasm just spills over into everything they touch.
Kath's incredible high, clear voice has been described as, "Silver light falling out of Heaven and trickling down your spine" and can be heard silencing rowdy pubs, stunning singarounds across the country, as well as adding the harmonic cherry to the West Gallery cake.
Her repertoire is equally amazing, spanning everything from newly written songs through music hall, blues and jazz to traditional folksong.Kath was an important driving force behind the Old Time Music Hall in Easter 2000 and I'm sure she will have something special for us this year..
Then there is the storytelling. A teller in the Bardic tradition, she is steeped in the fabric of the legends of Cornwall, such a delight to listen to in these days when storytelling seems to consist mainly of the telling of elongated jokes. Her proficiency is shown by the fact that she held the Sidmouth International and Chippenham Festival trophies at the same time - the latter for three years running and which she now holds in perpetuity!
Jon is one of folk music's leading songwriters, producing works of quality and craftsmanship. Not only is he a writer of some considerable skill, often controversial and always hard hitting, but his songs reflect his humanity and compassion in words of powerful beauty set to deceptively easy to listen to tunes, firmly rooted in the traditions of the British Isles.
Over the years he has written many memorable songs such as, "Old Soldiers", "Candles", "Poor Murdered Men" and "Cheap Boats" to name but a few and every year, audiences eagerly await his new material. His songs can be heard wherever quality singers gather as they discover the kind of songs they want to sing and the kind that audiences want to hear - songs that are set apart from the normal run of contemporary writing.
At the Miskinfolk '99 festival, he won the Harry Prigg Memorial Trophy for the best performance of a song at the festival. It was, of course, one of his own compositions, "Old Soldiers".
Jon is far from "An ordinary sort of man"
Have a listen to these short samples from Jon and Kaths CD Not for Glory ( Buy it, if they've got any left !)
I'll Take You Dancing Again (Heslop)