Two worthy Winners of Prestigious Storytelling awards
Our very own Eirwen Malin weaving another yarn. Joint winner of last years Sidmouth Storytelling Contest, you will also see Eirwen dancing singing and playing throughout the weekend.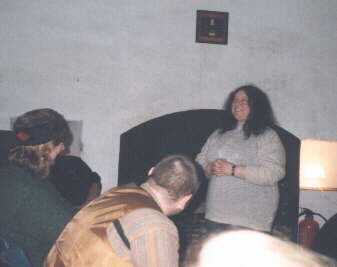 Kathy Wallis telling another true (?) tale. Also a previous winner of many awards Kathy held the Sidmouth and Chippenham trophies at the same time, and the latter for three years running.