As Miskin grows, not just in size but in complexity, we need more help to make the weekend run smoothly. We start setting up the site Thursday and clear up Monday morning.
Ideally I would like a small band of keen volunteers to help from Thursday morning onwards. There is a lot of moving lifting and general sorting. Including building THE BAR!!
If some of this same team could then be available on Monday then things should go back where they came from more quickly.
Experienced Bar staff are also needed of course and Bar Manager Lesley will be sorting this rota.
As always the big ongoing task is food. Gill Robins has the staffing here well in hand but volunteers are still welcome especially if you have any experience in this sort of work.
The reception area team is already sorted, but we will need door and general ticket stewards as with every festival.
My good friend Jo Vosper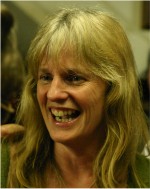 will be co-ordinating and organising rotas for the stewards again this year. Please email us (stewards@miskinfolk.co.uk )with your details if you are able to help. You will of course receive our heartfelt thanks, oh and a weekend ticket as well!