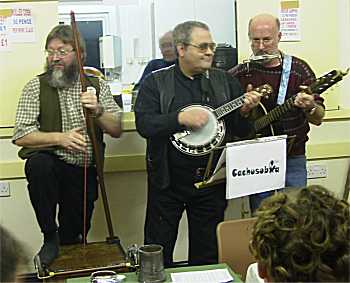 Cachusoba after Wassailing? I don't think so!
Well what can I say about this bunch that won't get the site closed down. Good time music, played for the sheer fun of it. From Blues to jazz via folk and yes even a bit of country ( just don't tell that miserable item on the Bass!)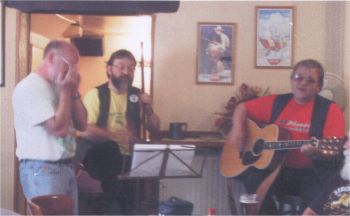 Nearly sober at Lechlade
Cachusoba are:
Russel Jones : Vocal, Ukelele Banjo, Guitar, Bodhran
Crispin Bartlett: Vocal, Guitar, Harmonica, Resonator Guitar, Kazoos
Andy Jackson: Bass, Washboard, 5 string banjo, Vocal.