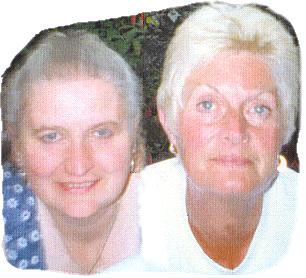 DOUBLE ENTENDRE
Two lady solo singers who live in Cornwall who got together through their love of folk, music and comedy…they just love to be singing!
Julie Franklin - originally a London girl - an exceptionally gifted ballad singer with a subtle and melodious voice.
Su-Anne Borer -a visiting Canadian - an understated and sensitive performer with a bright and clear soprano voice.
Their unique sound comes as a product of their musical interweaving, and mesh of North America with English roots. The certainly is the tunefulness and good humour with which the songs are delivered.
I first met these two ladies at Crediton a few years ago, it wasn't until Banbury last year that I went down on bended knee during an afternoon concert and begged them to become part of Miskin. You will see why when you meet them.