Lace Making
with Jillie and Anna Hambley
I am especially pleased to welcome this mother and daughter team for their first visit to Miskin.
Lace is one of the lost crafts overtaken by mechanical devices and the machines of the industrial revolution. Now relegated to a relaxing and therapeutic pastime, it has lost none of its beauty and charm. There is an active following for lacemaking in all its traditions - Honiton - Bedfordshire and the style being demonstrated this weekend - Torchon ( being French for "dishcloth" referring to the strength of the finished article ! )
Jillie, ably assisted by daughter Anna, will be guiding workshop participants throught the basics of lacemaking. The aim is to produce a lace bookmark like the one illustrated here.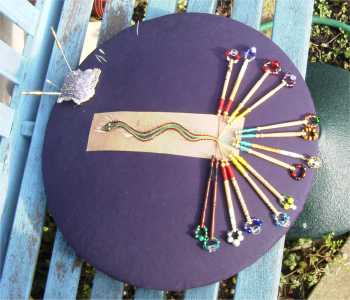 Please note that due to the complex nature of the work we will have to limit the actual participants in the Saturday morning workshop to the first ten. All materials and equipment will be provided at no extra charge to ticket holders.
There will be plenty of chances to meet Jillie and Anna and discuss lace during the weekend.
---
Now here is an example of more complex work.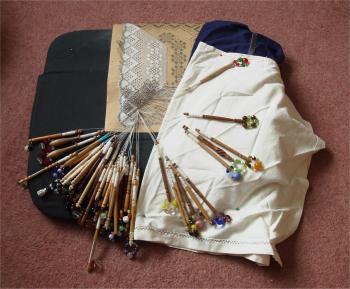 An earlier piece of Anna's lacework in progress.
Note that there are as many more bobbins hidden under the cloth.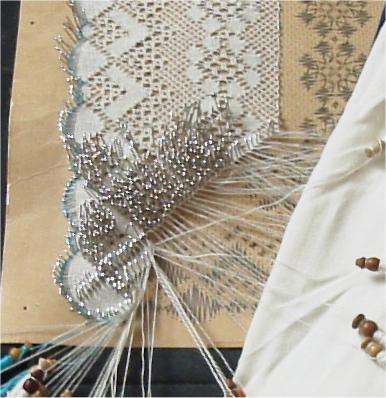 And here in more detail.