As part of the wonderful facilities at the Mill we have the use of the modern fully fitted kitchen.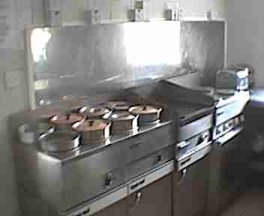 The kitchen before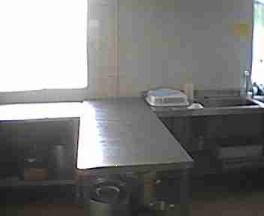 and after!
we use it.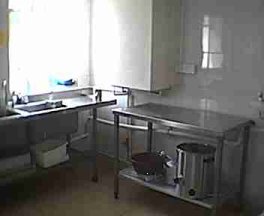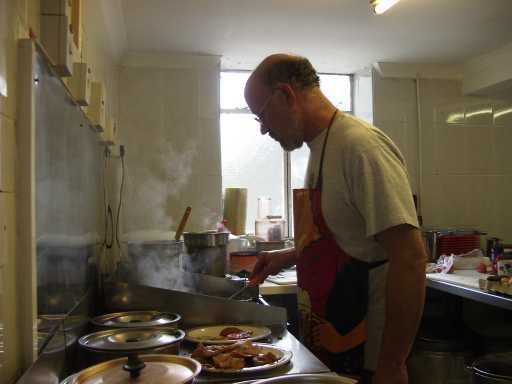 Crispin prepares one of his famous Welsh Breakfasts.
(Long been widely imitated by the English I believe!!)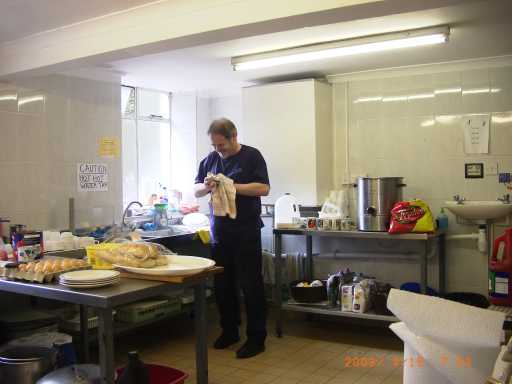 Vaughan does the washing up
(Long imitated by menfolk everywhere!!)
A full service of food will be available during the day from full cooked breakfast to late night snacks. Curries, stews, cold salads vegetarian food will all be available freshly prepared.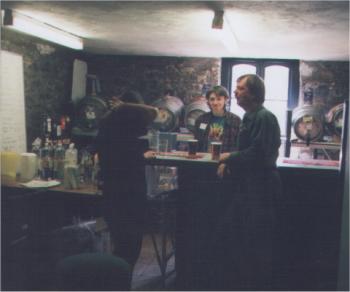 Chief beer taster and chat show host Colin at rest on the bar.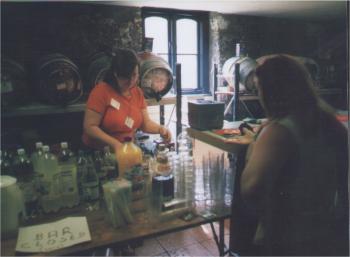 Bar manager Lesley hard at work as usual
The main bar was re-named last year as "Barker's Bar" in memory of our old friend Ray Barker who did so much to make the weekend a success.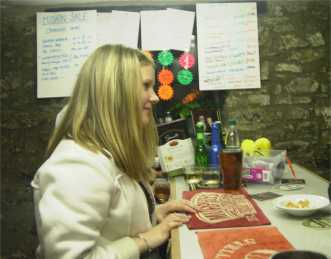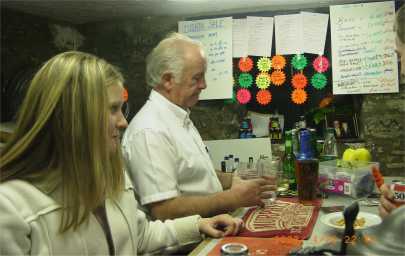 A full selection of spirits and soft drinks will be available here. But most importantly we pride ourselves on the quality and selection of fine Real Ales. A sort of mini beer festival with five or six of the best beers available - properly stored and served to perfection.
We promise you good beer at very good prices.
In the past we have had such beers as Adnams Broadside, Bombadier, Spitfire.
This year I have ordered:
Charles Wells Eagle IPA 3.6
Shepherd Neame Best 4.1
Charles Wells Bombadier 4.3
Jennings Cocker Hoop 4.6
Bateman's Spring Breeze 4.2
Brains Reverend James 4.5
O'Hara's Celtic Stout 4.3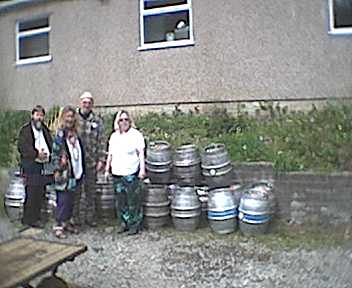 There's a challenge