Have you seen the report on Easter 2003? Have a look here it will give you an idea of wheat to expect in 2004
And here is the first glimpse of some of the guests lined up for this year. As many more again have been invited and will be added here as confirmation comes in.
New faces first
Harriet Earis and Colman Connelly
Arthur Oakley ~ Chris King
Dave Reader & Anne Mathews
Jim McAdams
And of course old friends
The Hot Tamales
Alhambra
Patti Smith & Ned Clamp
And our Saturday night band back by public demand !!
And for the younger ones
We will have again have exclusive use of the whole of the Miskin Mill Scout Village. The Mill Kitchen will be in full swing providing for all meals from Breakfast through to supper. An extensive menu will be available with meals to suit all tastes, all at reasonable prices.
The Main Mill building houses the kitchen and "Nellie Dean's Lounge", the main room of the Mill ( right next to the bar ). With its open fire and carved oak beams, the perfect setting for music sessions, in time honoured Miskin Style. The Bar itself was renamed "Barkers Bar" last year, in memory of our good friend Ray Barker who passed from us in 2002.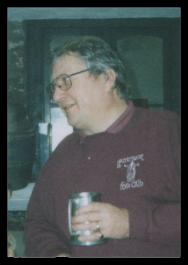 The Bar will be providing the usual range of real ales and other drinks.
The Cottage will be the venue for the evening Folk Clubs, Stories etc. If you have been to the mill before you will remember the superb acoustics, a real joy to sing there.
The Scout Hall will be the inside venue for Kids stuff and also for the Electric Concerts and Ceilidhs
The Pace Egging and other Easter games have estabished themselves a regular spot as you can see from the pictures these events were as popular with the adults as the children.