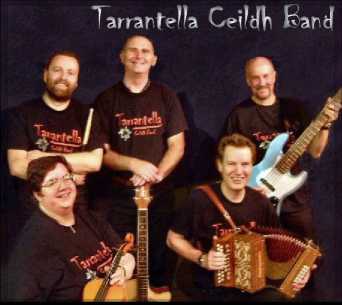 Well what can I say but welcome to Miskin to another exciting first for us. These come highly recommended by Bill McKinnon, which is good enough for me. Having seen their website I am very excited at the prospect of them playing for you all at Miskin. They will be doing an extended spot in one of the afternoon concerts.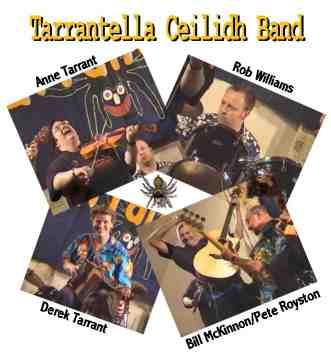 Tarrantella are : Anne Tarrant on fiddles, Derek Tarrant on Melodeons, Pete Royston on Bass Guitar, Rob Williams on Drums and our old friend Bill Mc Kinnon on Guitar and 5 string Banjo
A departure maybe from our usual "acoustic" line up but ideal to christen the new Electric Concert Venue in the scout Hall. They have also kindly offered to drive the PA for the rest of the concerts in this new venue.
Now go to their own site for a lot more about them and loads of sound clips

Click Logo for a new adventure !