Luasca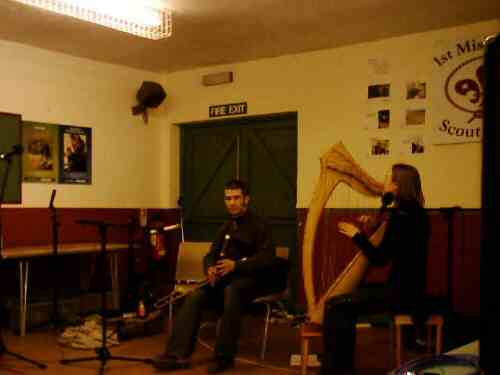 Are - Harriet Earis and Colman Connelly
Good friends of Miskin now, they won the Harry Prigg Absent Friends Award in 2003. Harriet is just enchanting to both watch and listen to as she coaxes such beauty from her Harp.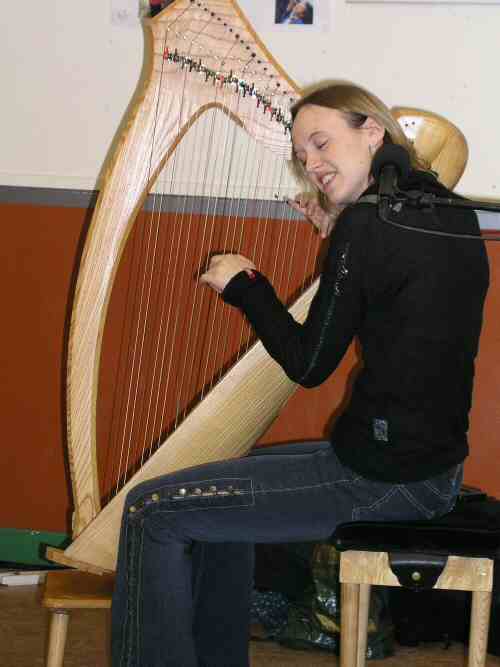 Harriet was classically trained, reaching Grade 8 on concert pedal harp, but she now specializes in the Celtic harp. A full-time harpist, playing extensively throughout Britain and abroad, Harriet was the 'Harper of All Britain' in 2000 and 2002.
Colman is beautiful also, (in a kinda different way!) mastering on Uilleann Pipes and Flute.
Colman won the All Britain championships on the flute at the age of 12 and is one of the principal teachers at the London Piping Club. He won the Uilleann Piper of the Year competition in 2002, becoming a finalist at the Irish Musician of the Year competition and in July 2003 was given the title of All Britain Champion on the pipes.
Harriet and Colman have have several group ventures and this is the duo line up.
Have a look at Harriets site for more background and see her busy schedule.