Jim McAdams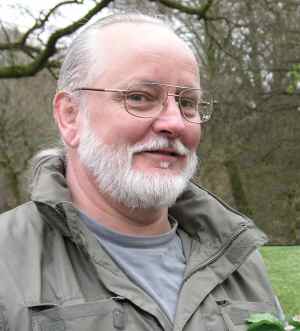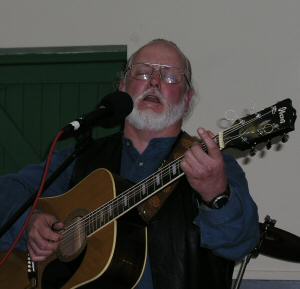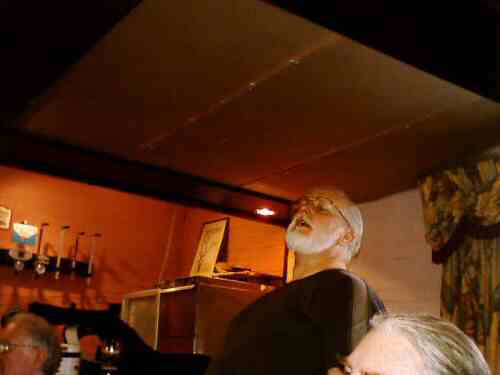 A regular at Miskin for a while now, Jim was here last year with Mike Hill as Scunners Kitchen. Mike can't make it this year but have no fear we have Jim.
A solo performer in his own right Jim goes from strength to strength in my book. How about this for unsolicited praise from somene who just happened to hear Jim at the the Anchor Middle Bar reunion in Sidmouth a few weeks ago.
"....WHO WAS THAT MAN who sang,....'I never found my Eldorado'...all about terraced streets being his Grand Canyon. He sang it in The Anchor on Friday night, towards the end...had a long grey ponytail...(I LIKE ponytails! ;0)..) and he just belted out that song. What a singer!
What an accent..(Scottish..I LIKE Scottish accents! ;0)..) He was right inside that song, brought it alive. You were GREAT whoever you were!! Big Kiss, just for you..Mwa! ;0) :0) "
I think she liked Jim!! and so will you
Heres just a taste of Jim singing "My Eldorado" from his CD "Simply Songs"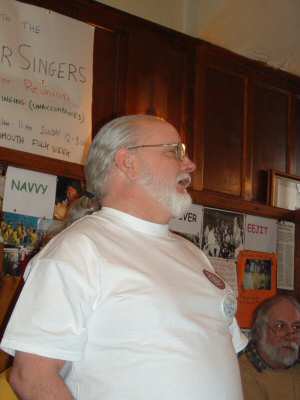 Full flood in the Anchor
Jim was in Germany with the "NAAFI" for 28 years and then escaped, as he says, back to the world of real people. During those years folk music kept him sane and it has become now a main interest in his life.