Tom and Barbara Brown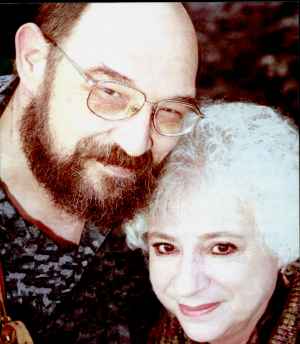 One of the greatest pleasures of running your own festival is gathering together people you have admired for years.This couple have been there, done it, written about it, taught it and always with an attention to detail that gives the whole product credence. I remember at The White Horse Festival a few years ago after hearing them sing I just had to thank them for reminding me why I got involved in Folkmusic in the first place,for the sheer joy of the song.
Tom and Barbara sing solo and in harmony and have worked together for more years than they care to remember. Tom calls for both Englush and Scottish country dancing ( his father is Scottish), also plays English concertina, guitar, melodeon and mandola. Never short of ideas this unstoppable couple have been a moving force on the Folk scene all over the country. With roots firmly in the traditions of the West Country they will hold workshops and lectures on any aspect of our culture from Mumming through Morris , Maritime history to Sing arounds and Concerts. I know they will enjoy the relaxed atmosphere of Miskin - welcome both.
Read more about Tom and Barbara on their website, suffice it for me to say I am very proud to have them at Miskin.
Andy