Bill McKinnon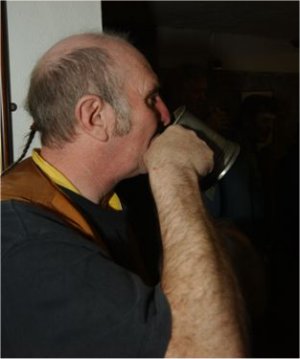 Right, got the pose?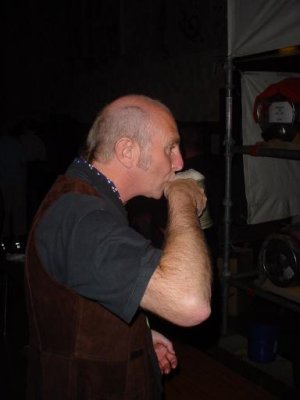 Quite repeatable with sufficient practice!!
Well know for his love of the brown stuff, Bill is another regular at Miskin and a friend of mine for many years. It was Bill who introduced us to his band "The Tarrantellas". (To avoid a dispute over ownership I suppose I should have said, the Band Bill plays in!)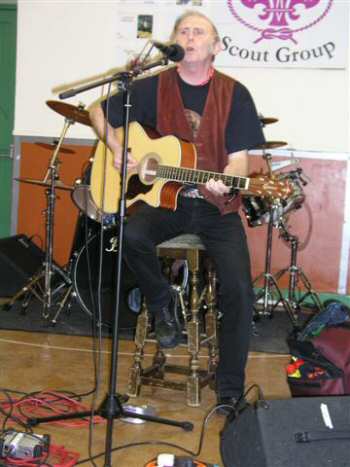 In his own right Bill can be seen in Concert and in just about every session he can get to over the weekend.
While not keeping the atmosphere going at festivals throughout the country Bill can be found at the Oxford Branch of The Music Room.
"Bill has brought to the Music Room nearly 30 years experience and enjoyment of traditional music, playing semi-pro for many years before "taking the plunge" professionally some years ago."
The Music Room
*****************

One of the many bands Bill has worked with, "Life Of Reilly", of which he was the front man, was a highlight, with television appearances and live radio broadcasts. Bill has also performed solo on BBC local radio.
Currently playing with ceilidh band "McKinnon's Malt" among others, Bill still finds time to visit local folk clubs and run a "session" in his spare time. Bill plays 5 string banjo, tenor banjo, guitar and mandolin. He is also a narrowboat enthusiast. "