Lynne and Ted Tann-Watson
As always it's the the unsung heroes who do a lot of the work and not more so than these two. They jumped at the chance to run the Saturday night Folk Club and made it there own - in more ways than one. Described as Ashby-de-La-Zouche comes to Miskin, its a sort of away-day for them. Their own club in the town of the same name has come and gone a few times over the years but it packs a hell of a punch in its away from home guise. The volunteer at Sidmouth on the first Friday of Folk week is now a regular fixture as is now Miskin.
Lynne is the quiet and reserved one of the pair: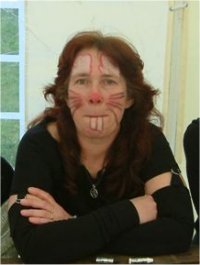 Conservative in dress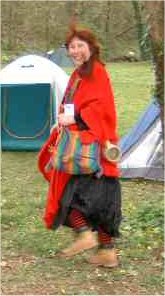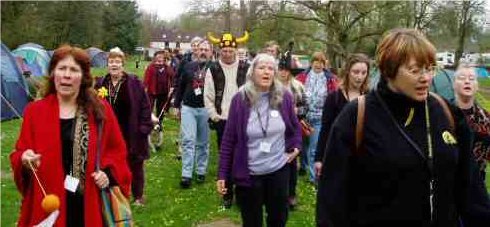 In fact never joins in the fun at all!!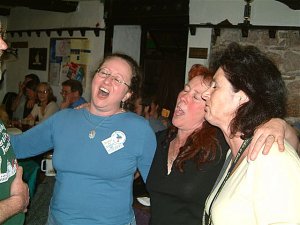 Ted on the other hand is happy just chatting with a pint of beer: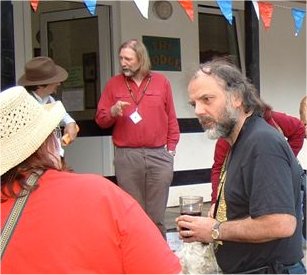 Or a tuba something???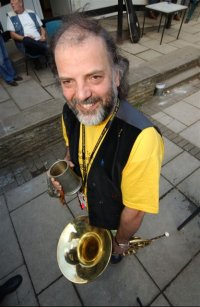 I know I keep saying I have know people for ages but these two go back further than most and they have been true friends in many times of trouble.
And with their two great offspring
Sarah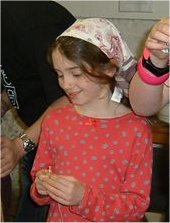 and Richard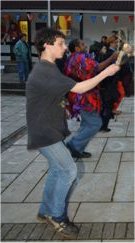 they are perfect Miskin people.