Steve Viney

After a spell away up north , Steve is back where he belongs. A regular supporter and mainstay of sessions at Miskin since the early days in the Miskin Arms. He once slept on the Poole table for lack of floor space!!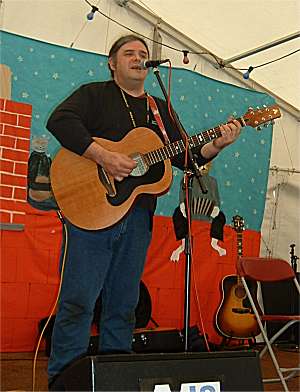 Upton On Severn
Steve has regaled us over the years with an amazing mixture of comic song (oooghya oooghya!) and skillful guitar - monologue and thoughtful quiet song.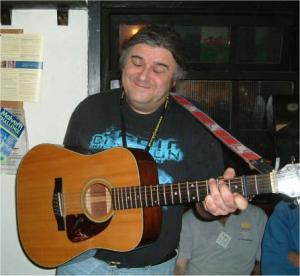 He also dabbles in Glam Rock when not hemmed in by our sometimes too blinkered view of music ( did I say that?)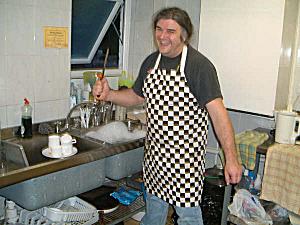 Its a few years since Steve had a spot in the concerts so its about time I let him out of the kitchen and back on centre stage. Go on, give him a listen, you will like what you hear.
A special thanks from me Steve for all you have done to make Miskin work.
Andy.