Tracey Curtis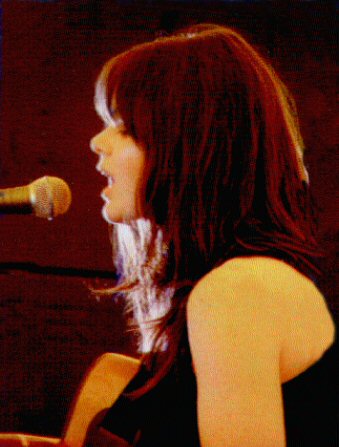 A very new face to Miskin, I haven't even met her yet!
It's not often I book people unseen but we had a nice chat on the good old fashioned phone and George Papavgeris spoke highly of her so......
Then I got her CD. Those of you who have me down as a died in the wool old traddie don't know me that well. I read Tracey's publicity material and admitting to being part of the punk rock band "Shelley's Children" certainly made me wonder.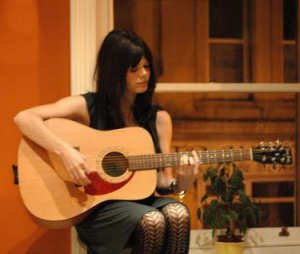 So when I eventually found myself near a CD player I listened - not quite what I expected so I listened again - then the hair started to rise and that old Miskin Tingle hit me. Listen to this track "Shell Shock" and try and keep the tears away. I usually edit my musical snippets for a little demo but I couldn't bring myself to destroy the story of this moving tale. Only a low quality copy here, but listen again (and again)
Tracey's songs are songs of protest certainly, but we have a proud tradition of that in the folk scene.

Here's what Folk London said about her:-

" Directly political. Unashamedly heartfelt. "if The Moon Could Talk" announces the arrival of a committed, radical new voice."
And Wales' own Folk Magazine, Taplas:-
" This album catapults Tracey Curtis from relative unknown to leading agit-prop songwriter in twelve gloriously concise songs"

Living in Ammanford, Tracey's solo career was launched almost by accident when her children encouraged her to write a protest song against a planned by-pass that would ruin their local riverside dens and rope swings. After recording "Nowhere Left to Play" and with studio time to spare she just kept on singing.....Thus was born " The By-Pass Demo".
Robb Johnson heard the demo and within a few months " If the Moon Could Talk" was recorded for Unlabelled, a co-operative offshoot of Rob's Irregular Records.

Here's another snippet ,a reprise of " I Won't Wear the Union Jack" from "If The Moon Could Talk" from Unlabelled Records No.006 Distributed by proper Music Distribution and hopefully available during the weekend.
This last year has seen Tracey taking her music to festival, veggie cafes, folk clubs, miner's theatres, pubs, clubs and OXFAM shops.
Now she's at Miskin - welcome her, listen to her and let her make you think.
Meanwhile Tracey has her own new website go here for a look see
.