Yvonne Parkes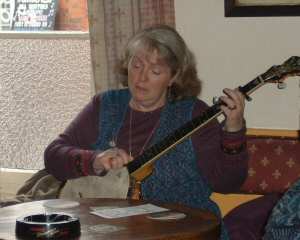 I first saw Yvonne in the Muggery during Upton on Severn festival a few years ago. Last year I got round to asking her to Miskin but due to family ilness she was unable to join us. So I am more than happy to welcome Yvonne to her first Miskin.
Here's what she says about herself :
"My main style is old time appalachian frailing. Main influences are the Carter family, Laurie Lewis, Debbie McClatchy & Sara Grey. I also enjoy playing self penned songs and some written by my friend Pete Boddis (local song writer from Stourbridge) ".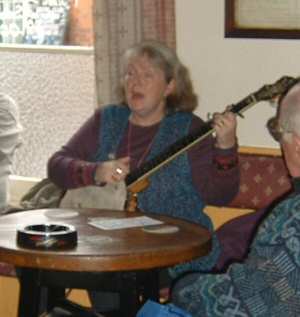 Debbie McClatchy is certainly a favorite of mine and Yvonne certainly has the style. Look out for her in concert and of course in the singarounds.