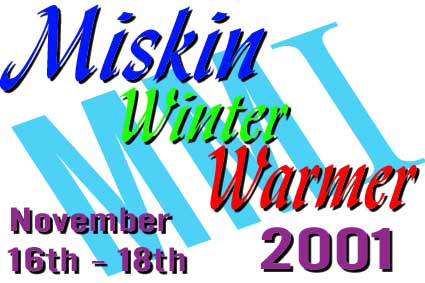 Miskin - Nr. Llantrisant - South Wales

M4 junction 34
Guests so far include (Click underlined for more info)
~ Jeff Hankins ~ Cappella ~ Kathannie ~ John Alderslade ~ Roy Zeal ~
~ Ned Clamp ~ Ali Byrne and Steve Robinson ~ Im 'n 'Er ~ Siwsann George ~
~ Sián Phillips & Danny KilBride ~
~ Mabon ~
~ The Hot Tamales ~
~ Michaels Bones ~
~ The Calennig Super Big Festival Band~
And a special presentation of
" One Last Dance "
The story surrounding the unheeded SOS from the ill fated Titanic.
Written and presented by
Phil Thomas and featuring Eirwen Malin
Tickets again at the very affordable price of £10-00 for the weekend
Friday evening -----------£5-00
Saturday -------- £8-00
Sunday---- £5-00
Accomodation Rates (for W/E ticket holders only )


| | | | | |
| --- | --- | --- | --- | --- |
| All prices : Per person per night | Outdoor (and why not?) | £1-00 | Indoor with "warm floor" (that's why not !) | £2-00 |
| | | | Indoor with bunk | £4-00 |
| Caravans only by prior arrangement | Caravan/campervan | £5-00 | | |
| Some other accomodation is also available by arrangement only | | | | |
We will again be using Miskin Mill Scout Village, complete with "Nellie Dean's Bar", providing the usual selection of Real Ales and other drinks.
Full catering will be provided by John Loughlin's B.F.U.S.Catering.

John tells me that a full menu will be available to suit all tastes and children welcome - but who could eat a whole one ?
The main room of the Mill, renamed as Nellie Dean's Lounge ( it's an Old Mill by the Stream, see! ), with its log fire and carved oak beams, will be the perfect setting for sessions, in time honoured Miskin Style. These wil,l of course,cater for the usual mix of Songs, tunes, and maybe even Stories, craftily interwoven by our ringmasters 'Im an 'Er, otherwise known as Barry and Gill day. The Cottage with its amazing, church-like, acoustic, will be the venue for concerts in a more formal surrounding.
There is plenty of room for camping, of course, but in view of the time of year I would recomend the indoor variety ! The purpose built dormitory block has plenty of room and is fully heated with all facilities. There are a limited number of bunks but bring a sleeping bag and we will find you a space. There is also more room above the Mill so no-one need suffer the cold. There is VERY limited caravan space so please contact me before hand. There is a very friendly site about two miles away if we are full. These arrangements might improve so do contact me.