Hilary Ward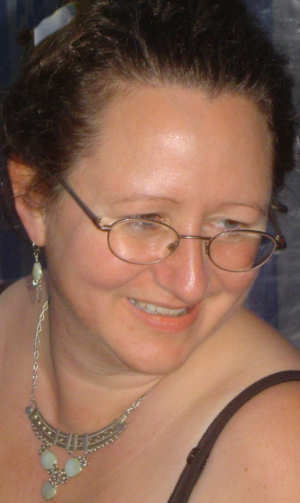 Having relatively recently 'discovered' folk singing in 1997, Hilary (Hils to her friends) spends much of her spare time on the fringe at folk festivals and supporting local clubs, intent on encouraging others, listening and collecting songs.
As organiser of MudGathers at various Folk Festivals, she is known as 'my guru always said' on the worldwide music discussion forum: www.mudcat.org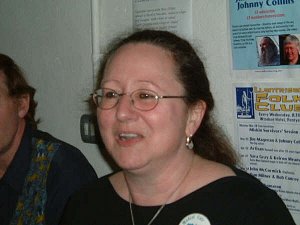 Hilary's love of stories shows through in her collection of unusual ballads and traditional songs, which she normally sings unaccompanied. Her wide repertoire also includes many songs from contemporary artists with subjects ranging from the sad to the hilarious.
Share the songs and be ready to laugh or shed a tear. Bring some tissues anyway, just in case…..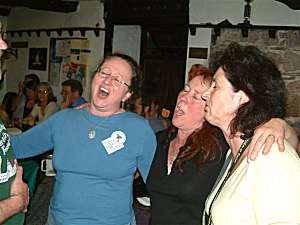 I have just received a work in progress copy of Hils brand new CD.
A Toe In The Water
get those tissues out and just listen to this. Just a taste of a couple of tracks, showing Hils at her best.
Hilary is also the driving force behind the Mudraffle at Miskin. Last year she helped raise over £200 for our adopted charity The Rose Road Association in Southampton.
This year two charities will benefit,
Multiple Sclerosis and Make a Wish